Tons of studies
Over the past time, a lot of new studies come together. I tried to give me one hour per picture. All these paintings are drawn by hand in photoshop with a vacom cintique 24 HD. This tablet is amazing!
Speedpainting people from Facebook
This time I have chosen someone ou of my friendslist frome facebook. This painting took my about 2 hours.
Speedpainting a city
Photoshop is a very basic but also one of the most used software on the market. So I think the best practical training for constantly refresh your photoshopskills is speedpainting. Speeding up time is very important. This video is actually a timlaps from 55min of work.
Landscapes grayscale
Often its better to use no colors if you want to focus on lights and shadows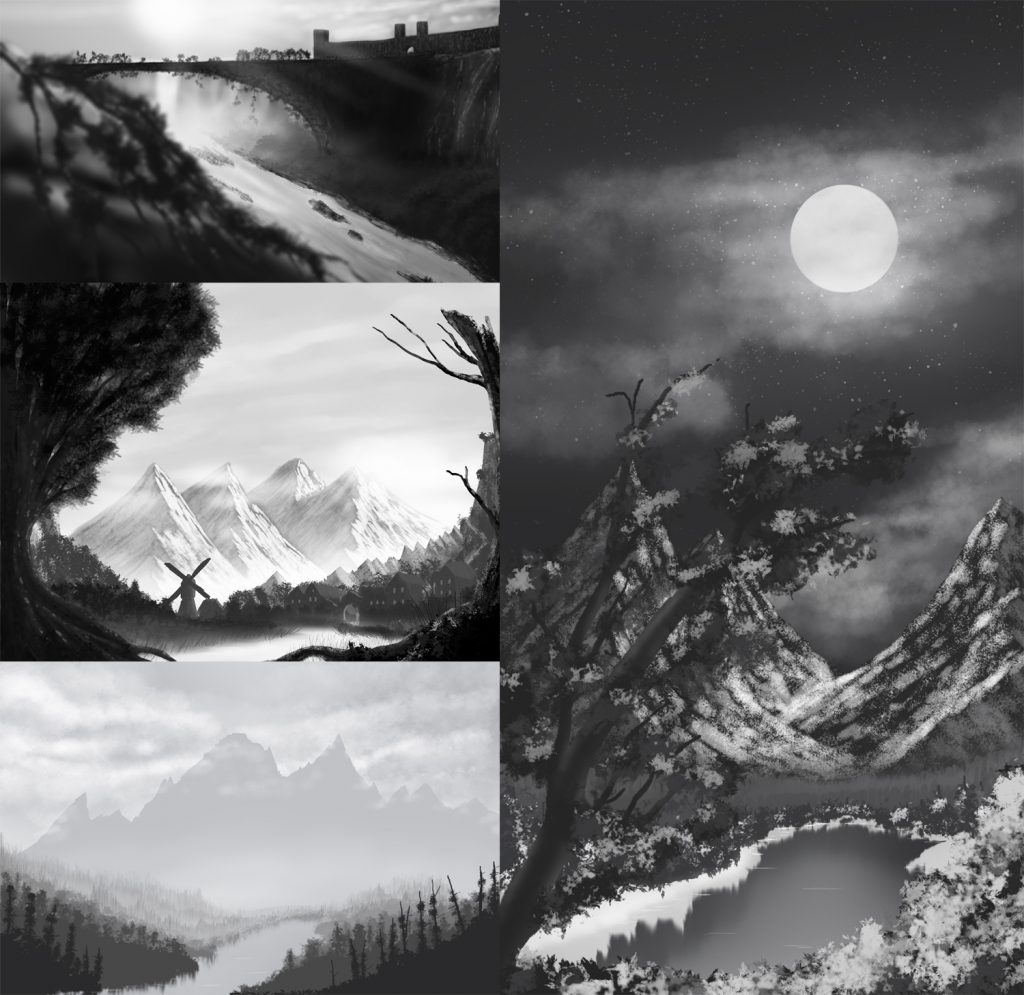 After its easier to paint with the whole pallet
Characters
One of the best things to do is designing characters. In the studygroup concept-art in the bachelor degree, we took a look at it.
Liquid and glass studie
A realy big challenge was to paint a chanel bottle out of glass with a liquid inside. The main goal was to catch the reflection and refraction patterns right and also giving the picture believable colors and of course global illumination.
Analog Studies
Very good for exercice is to paint analog. There are some pencil examples.